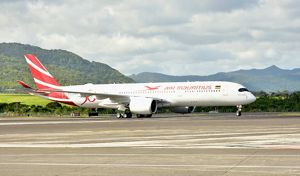 3D

view
In just over 14 months Airbus executed one of the toughest, most intense test programmes ever developed and it was rewarded for its efforts when, on 30 September, the A350-900 received EASA Type Certification.
The future of air travel? Qatar Air takes delivery of the first Airbus A350XWB featuring colour-changing LEDs, integrated entertainment
Wings
that adapt during flight
The Airbus A350 XWB – Xtra-Wide Body – will soon make its historic maiden voyage.
Ever since MSN001 made its maiden voyage in June, the flight test department has been busy, not just with that aircraft but also MSN003…